Located adjacent to Airfield's urban farm and gardens, on the Upper Kilmacud Road in Dundrum, Green Acre Grange is a residential development which will deliver 307 apartments in three carefully arranged and designed blocks.
In response to its exceptionally green surroundings, the buildings at Green Acre Grange are conceived of as pavilions, strategically arranged to maximise light and take full advantage of the attractive surrounding views, creating a series of linked communal spaces.
Address
Kilmacud Road Upper, Dublin 14
Developer
Marlet Property Group
Residential
307 Apartments
Details & Amenities
Green Acre Grange will offer 307 spacious apartments, each coming with generous living rooms benefiting from large glazed windows to maximise daylight and their sense of connection to the outside.
Strategically placed to create a series of linked gardens, play areas and green spaces, the three buildings, ranging in height from four to eight storeys, will all benefit from green roofs providing a high-quality and sustainable living environment.
Close to 4,000 sqm (43,000 sq ft) will be dedicated to landscaped communal areas with 500 sqm allocated to amenity spaces, such as a concierge, gym, cinema, lounges and meeting rooms as well as play and outdoor recreation areas – to enhance the sense of community and ensure an animated atmosphere and holistic living.
As with all Marlet developments, our plans for Green Acre Grange make the most of the existing site and respond to the particular setting and surroundings. In this case, we will maximise tree retention and new mature planting will be chosen to complement the local flora and provide biodiversity value.
307 Apartments
Landscaped Gardens and Green Roofs
Gym
Cinema
Concierge
200 sqm Creche
Meeting Rooms
583 bicycle spaces
205 Car Parking Spaces
20 Motorbike spaces
Playgrounds
Residents Lounge
Courtyards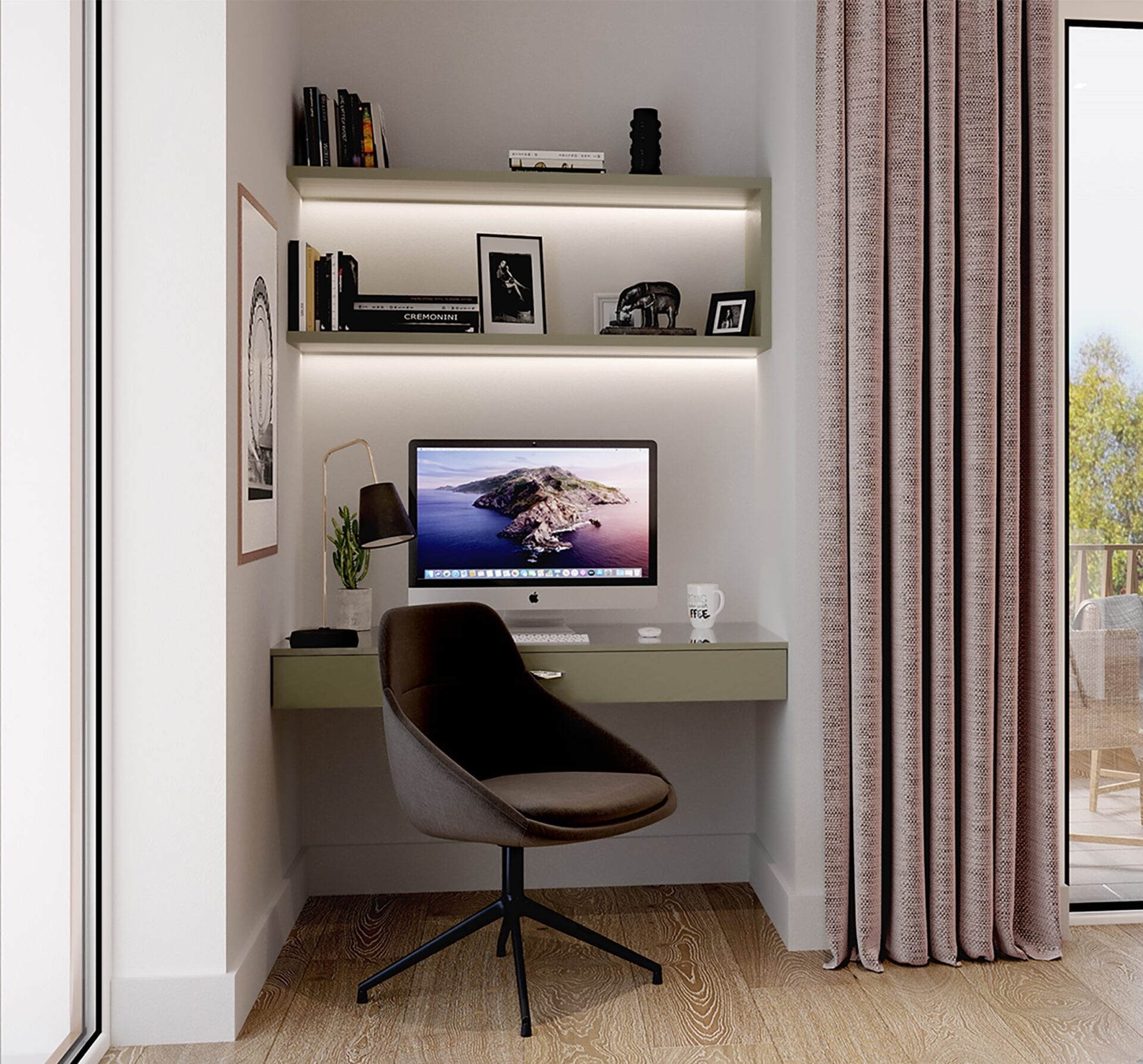 Home-Office Space
Green Acre Grange, as all the other Marlet residential developments, has been designed with the wellbeing of its future residents in mind.
Every apartment will offer a dedicated home office space to accommodate nowadays need to work outside the office.
In Green Acre Grange, our design experts created a workspace, with natural lighting, both inspiring and functional, which will suit perfectly full-time and occasional homeworkers.
Location
Green Acre Grange is located in South Dublin, on Kilmacud Road Upper, within 1km walking distance of Dundrum Town Centre, and less than 2kms from Sandyford
The development is less than 10mins walking distance of two Luas Green line stations, Kilmacud and Balally, providing direct connections to the city and to the outer suburban employment centres of Sandyford and Cherrywood.
The roads surrounding the site include also popular cycle and pedestrian networks, connecting Dundrum to Stillorgan village, Sandyford and on to the M50.