20th November 2020
Marlet agrees €101m financing from Activate Capital for the Shipping Office in Silicon Docks
Marlet has signed its first financing facility with Activate Capital, to the value of €101m for the Shipping Office, a commercial development which will feature 16,500 sq m (177,000 sq ft) of Grade A office space and 530 sq m (5,700 sq ft) of retail space, on Sir John Rogerson's Quay.
Designed to an exceptionally high standard to achieve LEED & Wiredscore Platinum, the Shipping Office was planned with high-expectation occupiers in mind. The eight-storey office-led building, will feature open floor plates with access to multiple landscaped terraces, and state-of-the-art staff facilities to allow for flexibility.
Works are already well under way for this 17,000 sq m (182,000 sq ft) landmark office and retail development with completion scheduled for Q3 2022.
While respecting the restored and repurposed campshire buildings adjacent, the Shipping Office will be a state-of-the-art development, with light, well-being, and sustainability being its guiding principles. The building is neighbouring One Lime Street, another Marlet development, which will feature 216 high-end apartments due to be completed in Q2 2022.
Marlet CEO, Pat Crean, comments: "We are particularly pleased with this new financing facility, and I want to thank the team at Activate Capital for their support which exhibits a strong confidence in our approach to commercial development. We are convinced that the Shipping Office, which is exceptionally located, and offers well designed, modern office space with best-in-class amenities and ample landscaped area, will attract many prospective tenants. We are very much looking forward to delivering this new Dublin landmark on the last waterfront site in the Silicon Docks"
Activate Capital CEO, Robert Gallagher, comments: "We are delighted to be partnering with the Marlet team on this significant opportunity, which leverages their successful development track-record and strong local knowledge. The Shipping Office is optimally located alongside key transport nodes, as well as established employment hubs in the technology and professional services sectors. We are excited to be supporting this project, designed with the flexibility to accommodate future workspace needs, and co-located with Marlet's One Lime Street apartment development".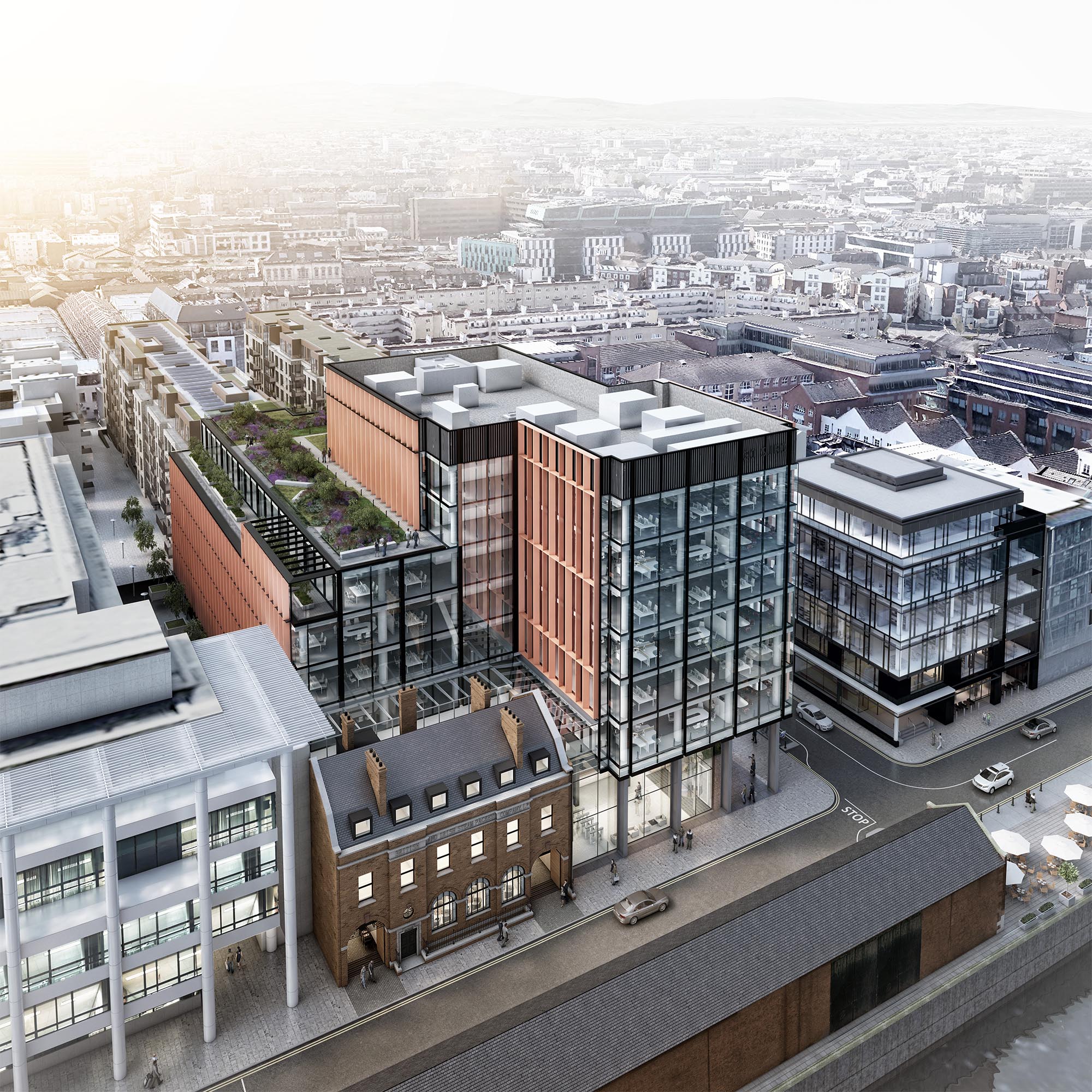 More News